ALLES IMMER JETZT

EVERYTHING ALWAYS NOW
08. Dezember 2022 – 14. Januar 2023
curated by: Maria Justus, Youngjun Lee, Dirk Neumann und Fumie Ogura
Die Mitgliederausstellung "Alles immer jetzt" verbindet erzählerisch rekordbrechende 343 Einzelpositionen von fünf Generationen Kunstschaffender aus München und Oberbayern.
Ein blauer Zeitstrahl leitet BesucherInnen chronologisch durch die Ausstellung. Der Anfang und das Ende dieses Zeitstrahls verbinden sich zu einem Kreis, welcher den Betrachter metaphorisch ins "hier und jetzt" versetzt.
Was beschäftigt uns nun in diesem immerdauernden "jetzt"? Die gezeigten Werke entstanden größtenteils in den letzten Jahren, doch sie spiegeln die Gedankenwelt ihrer Erschaffer wieder. Dadurch kreieren die gezeigten Positionen zeit- und medienübergreifende Dialoge und Spannungen und laden BesucherInnen ein, eigenständig Zusammenhänge und Bezüge zu erschließen.
Die Ausstellung wird von einer raumübergreifenden Audioinstallation begleitet, welche die Stimmen einzelner Mitglieder durch die Ausstellungsräume hallen lässt und uns ihre Gedanken, Wünsche, Träume und Sehnsüchte verrät.
Wohin sich das "jetzt" bewegt ist noch unklar. Doch für diese Ausstellung kann der Kreis fürs Erste geschlossen werden – bis zur nächsten Aufnahme der Mitglieder im Januar 2023.
Maria Justus
The members' exhibition "Everything Always Now" combines narratively record-breaking 343 individual positions by five generations of artists from Munich and Upper Bavaria.
A blue timeline guides visitors chronologically through the exhibition. The beginning and end of this timeline combine to form a circle that metaphorically transports the viewer to the "here and now".
What is it that occupies us in this everlasting "now"? Most of the works shown were created in recent years, but they reflect the thoughts of their creators. As a result, the positions shown create dialogues and tensions that transcend time and media and invite visitors to independently explore connections and references.
The exhibition is accompanied by a multi-room audio installation, which lets the voices of individual members echo through the exhibition rooms and reveals their thoughts, wishes, dreams and longings
It is still unclear where the "now" will go. But for this exhibition the circle can be closed for the time being – until the next admission of members in January 2023.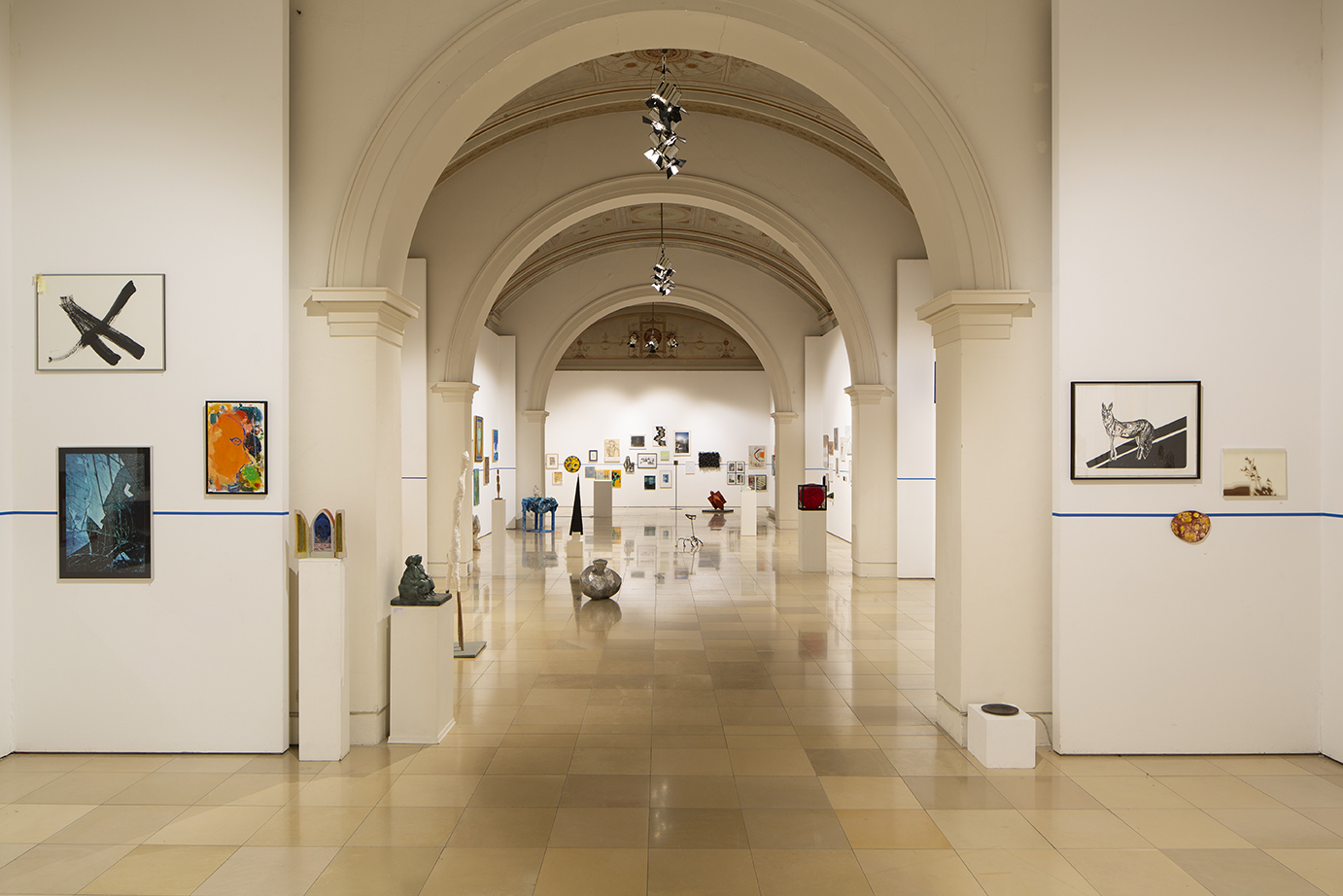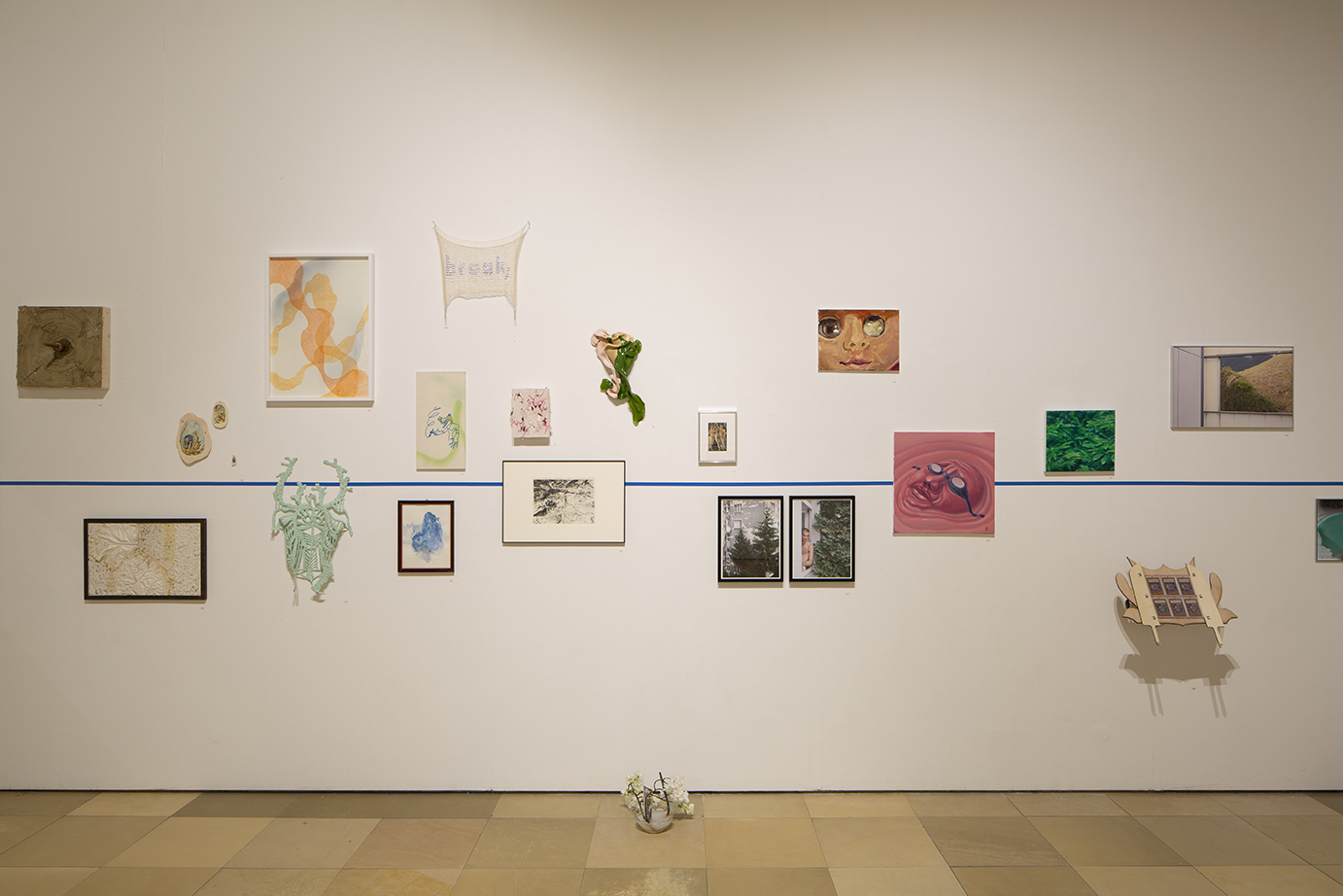 (c) Fotos: Costanza Meléndez